Social Media Influencers: How to be One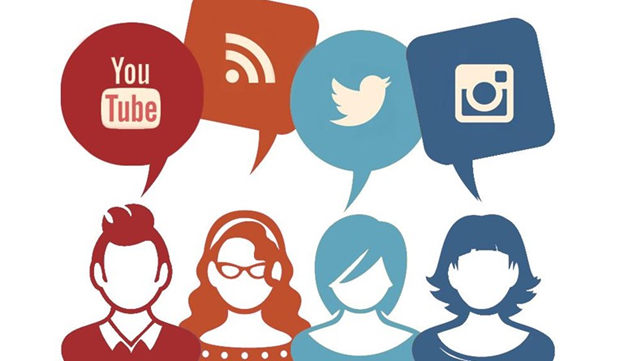 What could be better than promoting brands on social media and earning good money over it? That is the dream!
Like most things in life, being a social media influencer isn't all fun and games. While there are certainly rewards for those who put their time into building up an online following on platforms such as TikTok or Instagram, earning the status to become one takes more than just pushing out some occasional content from time to time.
Most of us don't have the luxury to just jump onto a social media account and start posting. To become an influencer, you need more than followers. You've got to work upfront.
The good news is that it's possible to become an influencer in today's digital landscape. By doing the right things consistently, you can gain this status and enjoy a healthy income from what makes your heart sing.
How to Earn Money by Becoming a Social Media Influencer
Influencers are the new rock stars of business, with their social media followings capable of working one-on-one to build powerful promotions that significantly boost brands' reach and reputation.
If you're looking to make money through your social media accounts, here are the top ways that influencers like PewDiePie and Addison Rae (among many others) get compensated.
Getting their Content Sponsored
Influencers are often paid to post about brands' new products and services on social media. It's an effective marketing strategy because it reaches people who would never see the advertisement otherwise, as well as provides valuable information that helps generate interest in what you're selling.
The modern-day influencer is a powerful marketing tool that can help brands earn spikes in sales and reach. Influencers are especially important for products aimed at millennials, who trust them more than traditional celebrities (92% rely more on influencers comparatively).
Collaborate Over Content
To maintain respect and make a steady income as an influencer on social media, you need to collaborate with other creators. This could be done by carefully crafting your content so that it complements theirs in some way or adding value through insights from experts they trust (which will help them too).
Influencers have become an integral part of marketing strategies. They can guest post on other websites, do social media takeovers and even work as full-time brand ambassadors for companies by providing content that drives traffic back into their website or publication with increased visibility.
The beauty of social media is that it's a platform for engaging with your audience on many different levels. Not only can you reach out to new customers and build trust, but there are also opportunities like the one we see where businesses partner up by creating content tailored specifically towards an influencer's target demographic to extend their brand awareness beyond what would otherwise be possible through more traditional marketing methods.
Affiliate Marketing Helps Influencers
This is an underutilized source of income for influencers that has the potential to grow even more in the future. Affiliate marketing is all about sharing links in social media posts and taking a commission (or percentage) from any sales generated by clicking through.
What Figure are we Looking At?
Influencers are often in high demand, so it's important to know what you can offer. The amount of money an influencer might make also depends on their popularity and follower count – just like any other professional.
How Can I Become Successful?
Pick a Niche
Influencers are the best way for brands to connect with consumers on their level and build trust. A social media influencer has authority in his or her niche because they can speak from experience, which gives them credibility when it comes time for recommendations that might otherwise depend solely upon advertisements seen by viewers at home.
The secret to becoming an influential influencer is standing out from the crowd. To do this, you need a niche or industry that sets your work apart and makes it unique in comparison with other people's content available on social media.
Stay true to your passions and strengths, even if it means less frequent posts. This will help you keep motivated when creating social media content because the quality will be far better.
Profile Optimization
The most important decision you make when it comes to social media marketing is picking your niche. This will determine what content creators and audiences are interested in, so choose wisely! You should also decide on just one primary channel that'll be the focus of all future efforts.
What's your social media profile? If you have more than one, they all need to be optimized if their reach and engagement are going too low. You can either choose a single account for yourself or create multiple handles that cross-promote each other's content to get the best results from them all.
You should apply the following ideas as well:
Sign up for a business account that will allow you to take advantage of all the features that are specifically tailored towards your company. You'll be able to track performance, manage engagement metrics, and additional options.
Leave your mark on the world by telling people about yourself. Compose a line or two in the bio that demonstrates who you are, what makes you unique.
Your cover image should be eye-catching and relevant to your mission. A great way of adding this extra dimension is by using an animated header or footer, which can grab people's attention.
Master the Relative Skills
To become a successful influencer, you need to be creative and clever with your posts. To get ahead in this competitive industry it's important that you stay on top of trends so your content doesn't fall behind or go out of date quickly.
Influencers are more than just people with a following, they're marketers. As such it's important that you gain all of the knowledge and credibility necessary to successfully market products or services on behalf of brands & businesses - even if your ultimate goal isn't always about making money.
Being an influencer isn't always a straight path. There is a lot of competition. To summarize it all, you need to be unique in the way you represent the brands. Always stay ahead of the game in terms of research and always be presentable.