How to Develop a Great Brand Identity? Things to Take Care Of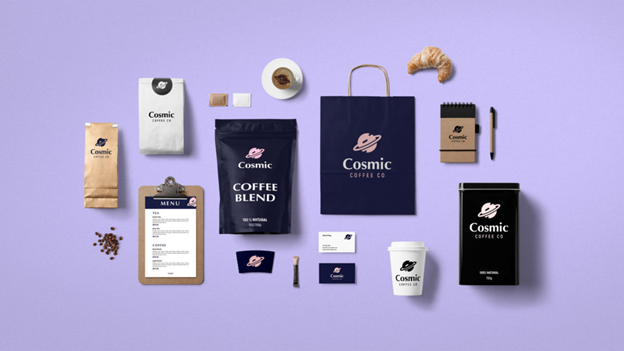 The company's brand identity is the collection of all elements that it creates to portray them as having an authentic, trustworthy image. This can be different from their "brand image" or even just branding though these terms are sometimes treated interchangeably in business settings.
The term "branding" refers to the process of creating and shaping a company's unique perception in the world's eyes. The goal for any business, whether they are big or small is always to leave make its mark on society with what it offers customers. This includes how people perceive them as well.
You know when you go to buy something and it's the name of the brand that comes into mind? That connection between what the company produces or sold them makes all those repetitive marketing campaigns worth instilling its image in your head. Your brand is how people will perceive everything about their purchase from quality control, pricing policies, and even whether they should return an item.
What are the Ingredients of an Impactful Brand Identity?
Take some time to think about your answers. What do you want the world to know when they see or hear "You"? Who are YOU as a brand and why does that identity matter now more than ever before?
Every brand is made up of some basic principles:
Define your mission statement
Understand your beliefs and values
Treat your brand as a person and recognize its personality
Realize what makes you, YOU
Determine how your brand should ideally communicate
Your brand is your identity. It's what defines you and before building the foundation for it, make sure that each element has been understood to form a cohesive whole; otherwise, confusion will reign supreme among customers.
To make your brand come alive, it's time to build an identity that will show who you are and what makes you unique.
Building the Base
Your corporate design assets are everything that determines how your brand is perceived. These tangible elements include logos, packaging designs for products or services offered by a business; web sites with graphics to match the personality of their Facebook page and Twitter account respectively. For example, stationery such as letterheads can be customized according to the brand requirement.
Nailing your design is like nailing down the foundation of a building. It's important for creating and maintaining an authentic business that can represent you well as part of its brand identity. A successful company needs more than good ideas – it also needs a solid foundation to stand upon.
Evolving Brand Design
Before starting to create your design elements, you need to have a total understanding of the design principles and build a structure off of them. Some of the elements that are important when designing the assets are:
Typography - Fonts are an essential part of branding, and choosing the right one can make or break your company. Make sure you choose typography wisely; it's not just about picking something pretty. There are four basic types of typography; Serif, San serif, Script, and Display.
Color Scheme - The power of color has been scientifically proven to affect our moods, behavior, and simply the way we perceive things. When you are designing your brand's image make sure that it is consistently applied across all channels for people who see them through various media sources such as print advertisements or web design logos, to have an accurate impression about what messages your brand is conveying.
Shape/Form - Logos are a crucial part of any brand and they can have an intense effect on how customers perceive your business. For example, if you use soft edges with rounded corners in the logo design then people will think that this is more family-friendly than one made out of sharp shapes like squares or triangles because it gives off more of an industrial vibe.
Building Blocks of Brand Identity
Website
Having a well-designed website is important for any type of business. Your customers will always check out your site before they purchase from you, so make sure that it reflects the brand identity and personality traits of whom you are trying to sell and what.
Packaging
Product packaging has a lot of potential to improve customer experience and drive sales. Whether you're thinking about the bottle for your cold-brew beverage, or designing an adorable mailer that'll hold clothing orders from customers who bought things online - don't underestimate how important good design can be when it comes down to deciding what these products will look like.
Business Cards
Business cards are a must-have for any professional who does business development. They offer the chance to reinforce a positive opinion of yourself in potential clients' or customers' eyes by offering them an easy way to remember you and what they can expect from working together with you. When designing yours, keep it simple – keep one side blank so that someone could write down all of their contact information.
Email Template
You can grow your business with email by having the right design strategy to stand out among all. Think about what you're trying to say in this particular message - if it's just for personal connections, then keep things short and friendly; But if your purpose of the email is to educate the customers, then make sure everything is easily readable without being too complicated or overwhelming. For any type of promotion (especially new clothing lines), showcase some stunning product images so people will want them before anyone else does.
What is a Brand Style Guide
With a clear design strategy in place, it's now time to create your brand style guide. The document will detail the various types of designs that make up this aesthetic and how they should be used when communicating with audiences while staying true to faithfully represent yourself as an organization or individual through visual representation
Conclusion
The success of your business largely depends on the strength and clarity of its brand identity. This is what differentiates you from all those other businesses out there, shows customers whom they can rely on, and tells people about things like what high-quality services are being offered at affordable rates.